Otoplasty : Ear correction surgery
for 1 750 € All Inclusive
---
If you are bothered by how far your ears stick out from your head, opt for an otoplasty!
Otoplasty –also known as cosmetic ear surgery– refers to the aesthetic reshaping of ears to correct a deformity and/or improve appearance.
Be it a short surgical procedure, otoplasty permits permanent remodelling of ears to achieve an aesthetically pleasing result.
Indications Otoplasty
Many patients who use this procedure are indeed children because they are the most exposed to remarks from their peers, which can lead to. Protruding ears are usually the result of genetic factors.
Otoplasty can be performed at any age after the ears have reached their full size — usually after the age of seven — through adulthood.
However, younger patients resort more to the procedure given that they are exposed to harsh comments at school, which culminate in insecurities of appearance.
Otoplasty treats three types of cartilage defects:
Antithetical plication defect: this defect is located in the upper part of the ear, which gives a smooth appearance to the upper part of the pinna.
Shell's Cartilage defect: the cartilage can have an excessive size (hypertrophy), which increases the proportion between the ear and the head.
Failure of the angle between the pinna and the skull: this defect gives ears a protruding aspect.
Before procedure otoplasty
During the preliminary consultation, the surgeon will review the patient's medical history and do a physical exam in order to determine the causes of protruding ears, and decide what deformities to correct.
A medical check-up and a blood test are required prior to surgery. The surgeon will discuss the patient's motivations and expectations.
Some instructions have to be followed prior to surgery:
Avoid medications containing aspirin 10 days before surgery
Avoid smoking few days before surgery
Wash your hair and ears the day before surgery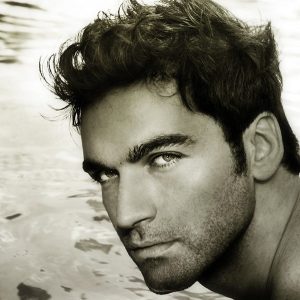 During procedure otoplasty
The procedure is performed under general anaesthesia, but local anaesthesia is at times considered depending on the patient's age and general health status.
The surgeon makes an incision behind the ear. The procedure lasts approximately one hour to one hour and a half.
There is a thin scar, but it is localized behind the ear. The scar will fade over time until it becomes, in most cases, barely noticeable.
After making incisions, the surgeon will remove excess cartilage and skin. He/she will then fold the cartilage into the proper position and secure it with internal stitches.
After procedure Otoplasty
Two days after otoplasty, bandages will be removed and the ears will be maintained with a headband. It is recommended that the patient wear the headband day and night for a period of two weeks or so.
The procedure is painless; however, ears will likely be swollen and red. In this case, it is recommended to:
Protect your ears from the sun, the wind, and from cold temperatures during winter (which may cause frostbites)
Avoid physical activities for few weeks
Avoid sunbathing for 6 weeks at least; however, showering is advised starting from one day after surgery
Do not wear eyeglasses for a certain period because arms may obstruct the healing process

Post-surgical numbness may continue for several weeks, and mild bruising may be present. The ears may feel stiff for several months. Soreness, particularly at night, can last for a few months.
The outcome of the procedure
After bandages are removed, the patient will notice an immediate change in the appearance of their ears. These changes are permanent, aesthetically pleasing, symmetrical, and in harmony with the face.
Contact us:
Phone: 00 216 22 960 337 - Email: contact@carthagomed.com
Request Quote
If you wish to request a detailed quote for your surgery for protruding ears, simply contact us by calling us by phone or by filling the contact form available on our website. Our team will be happy to answer all your requests.