YOUR TUMMY TUCK OR ABDOMINOPLASTY PLASTIC SURGERY
All Inclusive Tummy Tuck for 2300 €
---
Have you always dreamt of having a taut tummy? Then abdominoplasty is the ideal solution for you !

Abdominoplasty, commonly known as "Tummy Tuck", is a surgical procedure that removes excess fat and restores muscles in the abdominal region to create a flatter and tighter abdominal profile.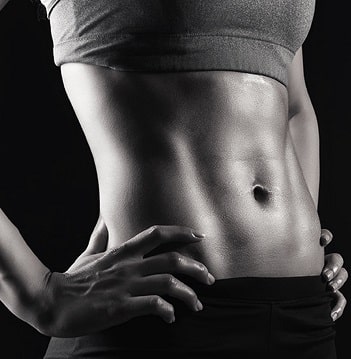 Abdominoplasty: what are the indications?
If the patient suffers from excess skin, stretch marks or stubborn pockets of fat in their abdomen, then a tummy tuck can be considered to sculpt a firmer stomach. Abdominoplasty is a surgical procedure designed to address various aesthetic issues. It can help by removing excess skin caused by significant weight loss or pregnancy, eliminating unwanted fat in the abdominal area often linked to an unhealthy lifestyle, correcting abdominal wall separation typically occurring after one or multiple pregnancies, and even treating abdominal hernias. This surgery provides a comprehensive solution for individuals seeking to enhance the appearance and functionality of their abdominal region.
Both men and women are affected by this, but the last-are most affected by the inconvenience of excess skin from the abdomen. Indeed, one or more pregnancies often cause distension of the skin in the lower abdomen.
Before a tummy tuck, what should one know it?
During the initial consultation, the surgeon evaluates the patient's suitability for the procedure and discusses their expectations. Skin quality, elasticity, and tone are carefully assessed, and the surgeon explains the procedure, including risks and expected results. Before the surgery, a meeting with the anesthesiologist is scheduled, along with a mandatory medical check-up and blood test.
How much does tummy tuck cost?
Transform your appearance and boost your confidence with our exclusive All-Inclusive Tummy Tuck or Abdominoplasty Plastic Surgery offer, available at an unbeatable price of €2300. Bid farewell to excess abdominal fat and loose skin as our expert surgeons work their magic, crafting a tighter, more sculpted midsection. This comprehensive package doesn't just include the surgery; it encompasses all aspects of your journey, from pre-operative consultations to post-operative care. Rediscover a more confident, rejuvenated you with our budget-friendly, all-inclusive tummy tuck solution.
What are the key steps and details of a tummy tuck procedure?
The tummy tuck procedure is completed under general anaesthesia and lasts for one hour and a half to three hours. The surgeon starts by creating an incision low on the abdomen, at about the same level as the pubic region. The length of the incision depends on the quantity of loose skin to remove. The abdominal skin is then lifted off of the muscle, and excess fat is removed by way of a liposuction. Once the procedure is done, the incision line is stitched together with the taut skin, and a bandage is placed on the operated area to maintain the newly sculpted tummy.
What is the recovery process like after undergoing abdominoplasty?
Bruising and swelling are expected, but both will fade away rapidly.A compression garment will need to be worn day and night around the midsection for one to two months to promote a quicker and healthier recovery. The length of recovery lasts for about two weeks. Strenuous activities and exercise will need to be avoided during the first few weeks of recovery. Bending over, lifting heavy objects and wearing tight clothes should also be avoided. Physical activity can only be resumed after four to six weeks. Exposure to sun should be avoided during the three to six months following surgery.
What are the results of a tummy tuck?
Thanks to abdominoplasty, a firmer and tighter abdominal profile is achieved. Permanent results are visible three to six months after surgery.This procedure can also help improve posture and reduce back pain, enhancing overall quality of life. Furthermore, patients often report increased confidence and self-esteem as a result of their improved abdominal appearance. The scar from the surgery typically fades over time and can be hidden beneath clothing, allowing individuals to enjoy their new look without any significant visible reminders of the procedure.
Contact us:
Phone: 00 216 22 960 337 - Email: contact@carthagomed.com
QUOTE REQUEST
Do you have questions about tummy tuck procedure? Do you want to know the prices of our surgery? For more information and for any other question, feel free to fill out our Tummy tuck quotes or contact us directly by phone. Our team will be happy to answer all your questions and send you a free and detailed quotation.