Gastric Bypass Surgery
for 4 300 € All Inclusive
---
Do you have serious weight issues and feel incapable of losing weight by dieting and exercise? Do you wish to feel lighter and healthier?Gastric Bypass may be the solution you are looking for.
For people who suffer from serious weight issues and are incapable of losing weight through diets and workouts alone, gastric bypass is the ideal solution.
Gastric bypass is one of the most performed procedures in the field of surgery to treat an obesity. It is also a highly renown surgery because it guarantees permanent and successful results.
What is Gastric Bypass Surgery?
Gastric bypass surgery, also known as Roux-en-Y gastric bypass, is a weight loss procedure that surgically alters the digestive system to promote significant and sustained weight loss in individuals struggling with obesity. During this surgery, a small pouch is created at the top of the stomach, which effectively limits the amount of food a person can eat. This pouch is then connected directly to the small intestine, bypassing a portion of the stomach and the first section of the small intestine (duodenum). By rerouting the digestive tract, the body absorbs fewer calories and nutrients from the food consumed, leading to weight loss.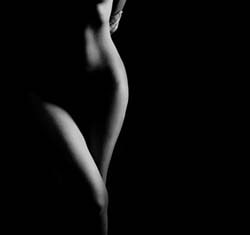 GASTRIC BYPASS: HOW DOES IT WORK?
The technique consists of reducing the stomach volume in order to adjust the feeding regime. This means that what the patient eats no longer goes to the stomach or to the digestive tract, but is rather handled by the midpart of the small intestine.
This deviation (hence the term "bypass") allows to concretely reduce the quantity of absorbed nutrients, and thus the patient will feel full with lesser food. This in turn engenders weight loss.
Gastric bypass surgery comes in two types: classical and mini bypass. This procedure combines a restrictive element by reducing the stomach size to around 30ml, limiting food intake significantly. Additionally, it incorporates a malabsorptive aspect, ensuring that undigested food follows a shorter intestinal route, decreasing the absorption of calories and nutrients. These dual techniques make gastric bypass an effective weight loss solution, promoting both reduced food intake and decreased calorie absorption.
Who is a Good Candidate for Bariatric Surgery?
Gastric bypass surgery is recommended for people over the age of 18 and having a BMI (body mass index) superior to 40. Patients having a BMI between 35 and 40 and suffering from certain comorbidities can also undergo the surgery. In general terms, this surgery is designed for patients who have been struggling with obesity for more than 5 years and have failed to lose weight despite dieting and exercising.
It should be noted that this surgery is irreversible.
There are specific contraindications that might lead to a refusal of the surgery. Patients presenting with inflammation of the digestive tract, heart problems, lung issues, or those who have undergone previous gastric surgery may be denied the gastric bypass procedure. It emphasizes the importance of thorough medical check-ups to assess the patient's eligibility.
For individuals who do not qualify for gastric bypass surgery due to these contraindications, there are alternative options available based on their needs and objectives. These alternatives include sleeve gastrectomy and gastric band surgeries. Each of these procedures has its own set of principles, benefits, and repercussions, making it crucial for patients and healthcare professionals to carefully consider the best approach for an individual's specific situation.
How much does  Bariatric Surgery cost?
Gastric bypass surgery is a life-changing medical procedure that offers hope and transformation to individuals struggling with obesity. For those considering this surgery, the cost is often a significant factor in the decision-making process. The prospect of undergoing a gastric bypass surgery for an all-inclusive price of 4,300 € is indeed noteworthy. This inclusive package not only provides a ray of hope for those seeking a healthier lifestyle but also brings a sense of financial relief. The comprehensive nature of this package ensures that patients can focus entirely on their well-being, knowing that all the necessary aspects of the surgery, from pre-operative assessments to post-operative care, are covered within the stated price. This transparent pricing approach not only simplifies the financial aspects but also makes this transformative procedure more accessible to individuals who might otherwise find it financially burdensome. It signifies a step towards making healthcare services more affordable and attainable for those in need, promoting a healthier future for all.
PRIOR TO THE SURGERY OF GASTRIC BYPASS
Before undergoing the transformative procedure of gastric bypass surgery, patients embark on a comprehensive preparatory journey. This phase is essential and involves a series of crucial steps. Initially, patients are required to participate in a thorough medical evaluation, including extensive blood tests and health assessments. This pre-surgical period serves as an opportunity for healthcare professionals to evaluate the patient's overall health, identifying potential risks and ensuring they are in an optimal condition for the surgery. Additionally, patients are provided with detailed information about the surgery, its potential risks, benefits, and the expected changes in lifestyle post-operation. Detailed consultations with the surgical team offer patients a chance to ask questions, express concerns, and understand the procedure thoroughly, fostering a sense of confidence and trust. Moreover, patients are often required to make lifestyle modifications, such as adopting a specific diet and exercise regimen, in the weeks leading up to the surgery. This preparatory phase not only ensures physical readiness but also mentally equips patients for the significant changes they are about to experience, fostering a sense of preparedness and empowerment as they approach the life-changing event of gastric bypass surgery.
THE PROCESS OF THE SURGERY
The process of gastric bypass surgery is a meticulously planned and carefully executed procedure that holds the promise of significant transformation for individuals struggling with obesity. Beginning in the operating room, the patient is carefully prepped for surgery. Anesthesia is administered, inducing a state of deep sleep and ensuring the patient feels no pain during the procedure. The surgery commences with the surgeon making several small incisions in the abdomen. Through these openings, a laparoscope, a thin tube with a camera attached, is inserted. This device provides the surgical team with real-time visuals of the patient's internal organs, guiding their precise movements.
The next crucial step involves dividing the stomach into two parts: a smaller upper pouch and a larger lower section. This division significantly reduces the stomach's capacity, restricting the amount of food it can hold. The surgeon then reroutes the small intestine, connecting it to the newly created smaller pouch. This bypasses a portion of the stomach and the first part of the small intestine, leading to reduced calorie absorption. The meticulous nature of these surgical steps ensures the effectiveness of the procedure in promoting weight loss.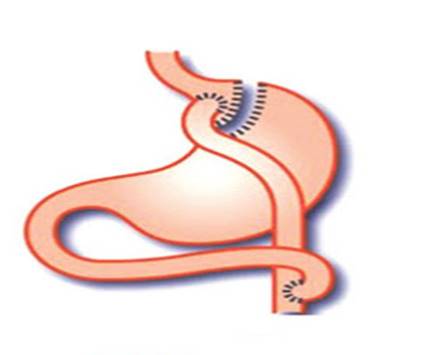 POST SURGERY
The post-surgery period following gastric bypass is a critical phase that requires careful attention and dedicated effort from both the medical team and the patient. Immediately after the surgery, patients are monitored closely in a recovery room to ensure their vital signs stabilize and they awaken safely from anesthesia. Pain management and wound care are essential during this period to facilitate a smooth recovery process.
In the days and weeks following the surgery, patients adhere to a specific post-operative diet plan, gradually transitioning from clear liquids to pureed foods and eventually to solid foods. This dietary progression is designed to allow the newly reconstructed digestive system to adjust and heal properly. Patients also receive guidance on portion control and nutrition to support their weight loss journey effectively.
Regular follow-up appointments with healthcare providers are integral to the post-surgery phase. These appointments allow medical professionals to monitor the patient's progress, address any concerns, and provide necessary guidance for maintaining a healthy lifestyle. Patients are encouraged to engage in physical activity as their recovery allows, as regular exercise aids in weight loss, enhances overall well-being, and promotes a faster recovery.
What Are the Results of Gastric Bypass Surgery?
The patient's appetite will diminish thanks to hormonal intestinal changes. The patient can experience permanent weight loss provided that he/she follows a prescribed post-surgical diet to the letter (60% to 90% of excess weight reduction).
The patient will also experience a loss of 5% to 10 % of their global body mass thanks to the surgery.
Weight loss differs from one patient to the other due to several factors: the new diet, the type and frequency of the practised physical activity, hygiene, genetics, etc.
Contact us:
Phone: 00 216 22 960 337 - Email: contact@carthagomed.com
Contact and quote request
You have questions about the operation (stay, rates, etc.) and you wish to request a personalized and detailed quote? Do not hesitate to contact us by calling us by phone or by completing the quote request available on our website. Our team will be happy to answer your requests promptly.