Dental veneers Tunisia
From €350 per tooth
---
Want to get a Hollywood smile of your own? Dental veneers give you the possibility to vie for the smile of your Hollywood idols. What dental veneers also give you is perfect straight white teeth through the rectification of a slight front malposition, an unsightly shape or an ill-favoured tint incorrigible with teeth whitening.
Dental veneers (sometimes called porcelain veneers or dental porcelain laminates) are wafer-thin, custom-made shells of tooth-colored materials designed to cover the front surface of teeth. Dental veneers can provide you with perfectly straight, white teeth through the correction of overbite, misshaped or unaligned teeth, while at the same time providing the optimal teeth whiteness.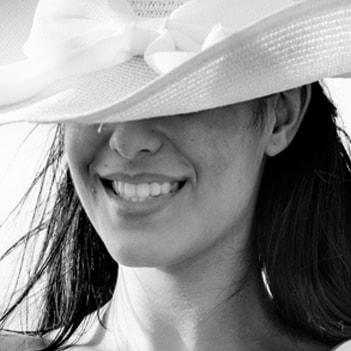 TREATMENT PROCESS DENTAL VENEERS
As a pre-treatment check-up, the dentist has to make sure that the teeth and gingiva around them are healthy. If not, the dental problem should be treated at first.
After that, teeth are at minimum ready for the application of the thick porcelain denture. It should be noted that we might have recourse to local anaesthetic in certain cases.
Veneers are custom-made according to the morphology of the impression given by the dentist after dental preparation. As a way to put aesthetics to the test and make sure that the teeth are protected, the dentist places temporary veneers.
Finally, if there are any requests or recommendations that you would like to communicate to your doctor, you are advised to do so prior to the last step; that of final veneers bonding.
TREATMENT FOLLOW-UPS and results During dental preparation, the internal structure of teeth is highly respected. And so, no pain is involved.
Results are successful and immediate, and can last up to ten years provided that measures of dental hygiene are respected.

Contact us:
Phone: 00 216 22 960 337 - Email: contact@carthagomed.com