Blepharoplasty : Low rates eyelid surgery
from 1600 € All Inclusive
---
Does the sagging skin around your eyes make you feel older? Blepharoplasty helps you regain your youthful looks.
Blepharoplasty –also known as eyelid surgery– is a cosmetic surgical procedure of the face, which reduces bagginess from the lower eyelids and removes excess skin from the upper eyelids.

Blepharoplasty price uk
Two-eyelid Blepharoplasty all inclusive for £1450

Four-eyelid Blepharoplasty all inclusive for £1700

Indications for blepharoplasty
Blepharoplasty is destined for patients with saggy and droopy eyelids. The latter is generally caused by aging. Indeed, as we age, our eyelids stretch, and the muscles supporting them weaken.
As a result, excess fat may gather above and below eyelids, causing sagging eyebrows, droopy upper lids and bags under the eyes.
Other factors may include fatigue and smoking. In certain cases, the surgeon may associate blepharoplasty to temporal lifting to obtain better surgical results.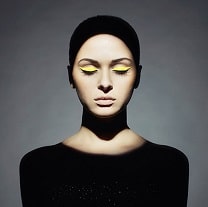 Before procedure
During the preliminary consultation, the surgeon will examine the patient and determine the causes of excess skin and/or under-eye bags. The clinical examination serves for the surgeon to decide on the procedure to perform.
A medical check-up and a blood test are required prior to the procedure
Certain precautions have to be taken into account prior to the procedure:
Avoid medications containing aspirin ten days before the procedure

Stop smoking ten days before and after the procedure
During procedure Blepharoplasty
Blepharoplasty is performed under general anaesthesia, but local anaesthesia may be considered in some cases. The procedure lasts from half an hour to one hour.
The surgeon will start by cutting the upper and/or lower eyelids:
Upper-eyelid blepharoplasty:
the surgeon will cut along the natural lines of the upper eyelids. Through these cuts, s/he will separate the skin from the underlying tissue and remove the excess fat and skin, then suture the cuts with small stitches.

Lower-eyelid blepharoplasty:
it requires a conjunctival incision (1-2 centimetres). Upon incision, excess skin and/or fat in the lower eyelid will be removed. The surgeon will then conclude the procedure by suturing the cuts using small stitches and a bandage.
After procedure Blepharoplasty
Blepharoplasty is a painless procedure; however, a slight feeling of discomfort is expected after surgery. Swelling and bruising are also expected three to ten days after surgery.
The eyes will be watery and light-sensitive. It is thus advised to wear dark sunglasses for ten days to protect the eyes from the sun and the wind.
The patient will be able to resume any physical activity after 48h, but it is advised to take a week off to rest.

Results of blepharoplasty
Blepharoplasty offers immediate and permanent satisfactory results. The latter guarantee a more rested and youthful appearance with better-looking eyelids.
Contact us:
Phone: 00 216 22 960 337 - Email: contact@carthagomed.com